For Home
Business Security
Threat Intelligence
Partners
Support
SecureAnywhere™ Business
User Protection
Once registered, you'll receive everything you need to install and manage your trial.
You will receive an email and confirmation page with installation instructions.
Questions? Call Us:+44 (0) 870 141 7070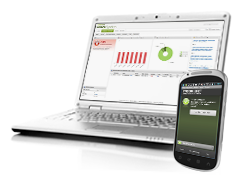 Each User license covers up to 4 devices per user with Endpoint and Mobile protection
All Webroot SecureAnywhere Business Endpoint features
All Webroot SecureAnywhere Business Mobile features
Lower costs as companies migrate to BYOD (bring your own device)
Devices managed through a single, intuitive, online management console
Looking for a free trial for personal or home use?