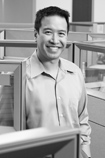 Jeff Santelices, Sr. Vice President, Worldwide Field Operations
Jeff Santelices joined Webroot in October 2010 and is responsible for global sales and demand fulfillment across all of Webroot's markets, channels, and geographies.
Santelices brings to Webroot more than 15 years of leadership experience in software and services. Prior to Webroot he was executive vice president of sales and marketing at TrackVia, the leading cloud-based application platform as a service designed to empower business users. Santelices was also the vice president sales, business development, services and support at Hyperic, Inc.,the leader in open source systems management software for today's large Web, SaaS, and cloud applications and infrastructures. Hyperic combined forces with SpringSource Global, where Santelices became Vice President WW Management Sales for the leader in open source java lifecycle management. SpringSource was acquired by VMware in 2009. Prior, Santelices was vice president of business and corporate development at Corio, Inc., a pioneering Application Services Provider, where he was instrumental in developing and driving the company's strategy, IPO, and channel growth until Corio's acquisition by IBM in 2005. While at IBM, Santelices drove the strategy for IBM's $7B Infrastructure Management Systems group which encompassed server, storage, data center, business continuity, and security services across IBM. Earlier in his career, Santelices also held management positions at Oracle, A.T. Kearney, and Chase Manhattan Bank.
Santelices earned a Masters of Business Administration and a Bachelor of Arts in economics from Northwestern University.