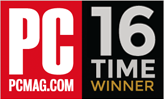 Enhanced anti-phishing protection and impressive malware cleanup earned it top scores.
-PCMagazine - Editors Choice
October, 2013
Competitive Benchmarking*
Installation Time
(seconds)

Installation Size
(MB)
Scan Time
(seconds)

Memory Usage During System Idle
(MB)

*Provided by Passmark 2013 ConsumerSecurity Products Performance Benchmarks (Edition 4), May 2013
SecureAnywhere™ Internet Security Complete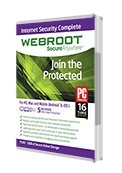 $
39
.

99
1 Year
for
1 device
Regular

$

79

.

99

$

59

.

99
per year
Comparisons from our Users
5 out of 5 stars
webroot secure anywhere
"Very impressed with the speed webroot has. Best virus protection I have ever purchased. Love it! Will use this forever!"
- binks
5 out of 5 stars
Best I've Used...
"... and I've used most of them. I appreciate how it just sits in the background and does what it's supposed to do. It uses very little system resources, which is nice when you're running several apps" thanks for a great product! "
- Riptide
5 out of 5 stars
Excellant Product!
"Have been using WEBROOT for 3yrs with nothing but good results. WEBROOT protects your PC from boot up to shut down. If your PC in on, you are protected to the max!"
- Jimmy
4 out of 5 stars
Simple user friendly and it works
"I have recently swung over to webroot after my mainstay AV software failed to prevent a trojan and perhaps more importnatly didnt ideintify it."
- ossiefox
Webroot
Outperforms Competition

in Customer Satisfaction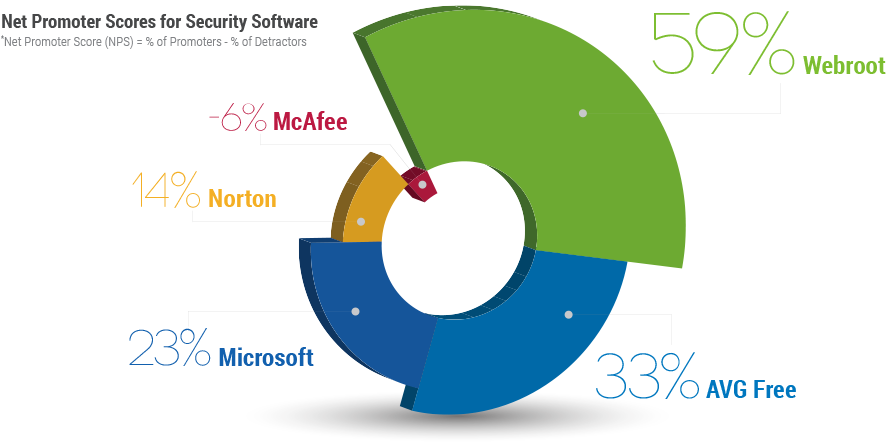 *The margin of error for the PC user study is ±1.5 percentage points and ±1.2 points for the Webroot customer study (95 percent level of confidence).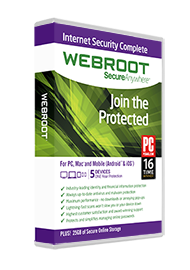 SecureAnywhere™ Internet Security Complete
$39.99 1 Year for 1 device
Regular $79.99 $59.99 per year