Webroot SecureAnywhere®
Ready for Windows® 8
Windows 8 is designed to give you easier access to the files and activities that you use most. Trust Webroot SecureAnywhere to block viruses, spyware and other nasty online threats.
All editions of Webroot SecureAnywhere are certified compatible with Windows 8.
Protects alongside Windows Defender and any other security program without conflicts.
Proven by independent labs to scan more than 20x faster and use 94% less memory than other programs*.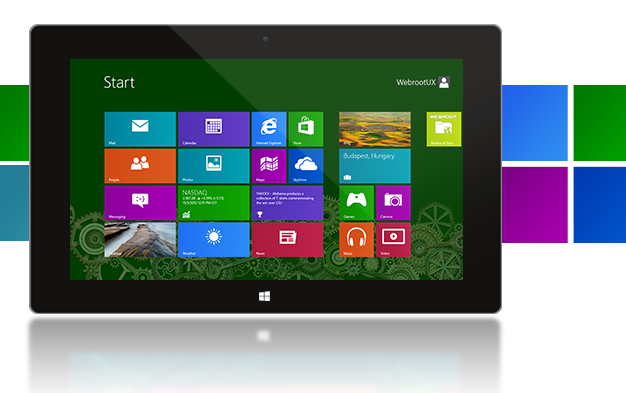 With an average customer rating of

5 out of 5 stars

Webroot Personal Secuit...

"It installed easily on my iMac. There are no continuous messages telling you that your data base nee..."

04/16/14 12:14:53 MDT Read more »

5 out of 5 stars

love it

"Webroot was the anti virus that was installed when I bought my computer and I have purchased a renew..."

04/16/14 6:22:57 MDT Read more »
Windows 8 Applications
Webroot's Windows 8 applications fully embrace the new way you connect to your files and how you interact on your computer and online.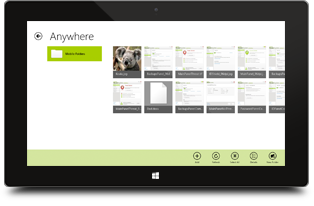 Webroot Backup & Sync
All your files and photos in one place on Windows 8. If you backup your files and photos online using Webroot SecureAnywhere® Complete, now you can access them all right from a central location on your Windows 8-powered PC or tablet.
On your tablet & want a picture of the kids on the home computer? No problem. Open or delete right from the app.
View your photo albums in full-screen slide shows.
Backup and share files from other applications.
Free to existing users of Webroot SecureAnywhere Complete