Stuff You Should Know

Summer Security Travel Tips
For Travelers who can't go anywhere without bringing along their gadgets.

Toddlers and Tablets
Learn how parents are managing the digital consumption of Generation Now.
On the Radar

Worm-Brontok
This four-year-old worm tries (unsuccessfully) to join a botnet, but will still infect any computer it can.






TDSS
This very serious infection hides itself on the operating system and downloads lots of other malware.






Trojan-Backdoor-Zbot
Also known as Zeus, the Trojan steals passwords for banking and other online services, and sends them to criminals.





Good thing you've got Webroot! See what else is trending in the curious world of web security.
Admittedly More Interesting Than Internet Security

Amber's Adobo Enchiladas
Discover unexpected flavors in every bite of these smoky, velvety enchiladas.
Little-Known Fact #41

How Google Gets to Know You
Did you know your search results are influenced by your Internet history and cookies? For those who prefer a more organic search, there is an on/off switch.
Videos We Love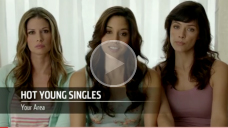 These Hot Young Singles are tired of getting dissed.
Thre@t Reply

Grayson Milbourne
Webroot Threat Surgeon Grayson Milbourne removes his scrubs and answers a tweet.
How can I avoid phishing scams when I shop online?
Did You Know?
The number of text messages sent and received each day exceeds the world's population.