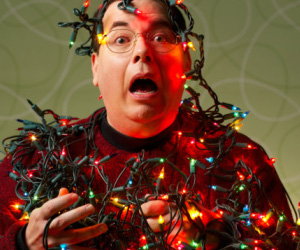 Watch Your Winter Wattage
Resolve to save on energy costs with tech savvy ways to keep tabs on your utilities.
Stuff You Should Know

Windows 8 Security: The Good, the Bad and The Ugly
Getting a new computer this holiday? See what security enhancements your new system has in store.

We're #2! We're #2!
Webroot captures the second highest spot in the U.S. retail security software market.
Tis The Season

Our Favorite Holiday Apps
Manage wish lists, track your holiday spending, or use your phone as a snow globe with these merry-making apps.
Admittedly More Interesting Than Internet Security

Hot Pumpkin Soup
The best way to warm up on a cold winter night.
Community Corner
Have You Joined the Webroot Community?
See what the Webroot Community is all about. Don't miss out on the latest ideas, answers to your questions and more.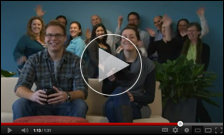 Team Webroot
The Mighty Men of Movember
Special thanks to all the mustachioed men of Webroot for helping raise over $8000 for men's health initiatives.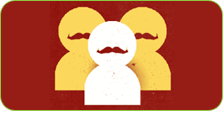 Critical Acclaim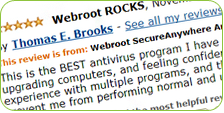 Amazon ♥ Webroot
With our 2013 products rolling out, the 5-star reviews keep rolling in.
The Content In This Newsletter Brought To You By:
The life-logging Memoto camera.
What will they think of next?