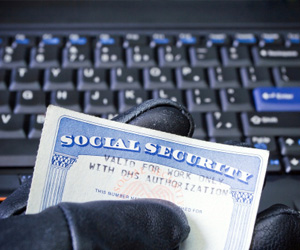 The identity fraud uprising
Find out why rising ID theft thrives in certain areas, and why Florida is the worst...
Stuff You Should Know

How Webroot's changing the game
Get a first look at the revolutionary technology behind the next generation of Webroot SecureAnywhere™.

Quasar IV: Striking fear in the heart of hackers
Check out the supersecure Indiegogo-funded Android that Cnet is calling a "ninja phone".

We're #1! We're #1!
Find out why Webroot® SecureAnywhere captured the #1 market share position in the U.S. retail security software category!
Admittedly More Interesting Than Internet Security

Sweet potato soup and cinnamon bun muffins
Whip up a sweet and savory seasonal brunch with two fall recipes from Chef Kimi Reid.
Papa's Got a Brand New Bag
Threat Blog's fresh new look
It's clean, green, and easier to navigate than ever before.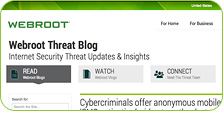 Community Corner
Online Anonymity
A Pew Research study reveals how the public protects their online privacy.
Our Security, Their Words
The proof is in the pudding
Find out what real customers have to say about Webroot.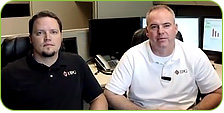 The Content Of This Newsletter Brought To You By:
What the Fox Says Will we ever know?