Adapted from Eating the Beats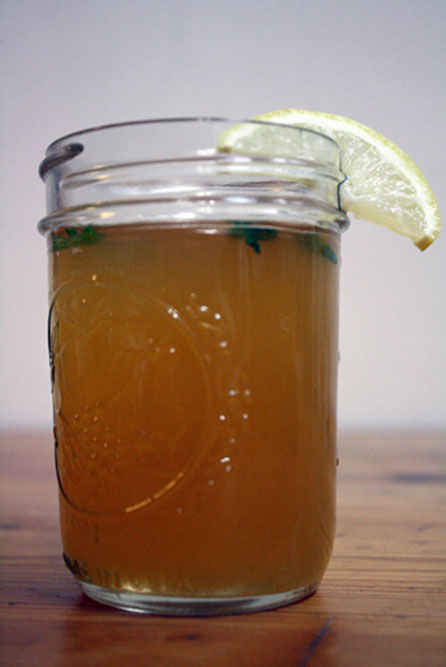 The Recipe
Makes about 1/2 gallon. Adapted from Bryant Terry's awesome book The Inspired Vegan.
The Ingredients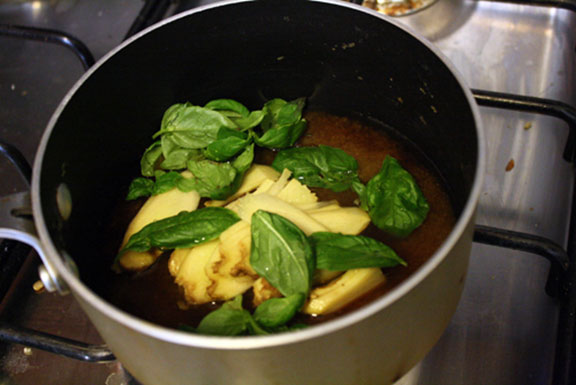 6 cups water, separated
1 cup raw sugar
1/4 cup fresh basil, plus more for garnish
3-inch piece of fresh ginger, peeled and cut into thin slices
6 bags green tea
3/4 cup fresh-squeezed orange juice (about 2 oranges)
1/2 cup fresh-squeezed lemon juice (about 3 lemons) plus lemon slices for garnish
and ice
Whip Up A Batch
In a small saucepan, combine 1/2 cup water with the sugar, basil and ginger. Cook over medium-low heat, stirring frequently, until sugar dissolves (about 3 minutes). Leave ginger and basil in the syrup and set aside until completely cooled.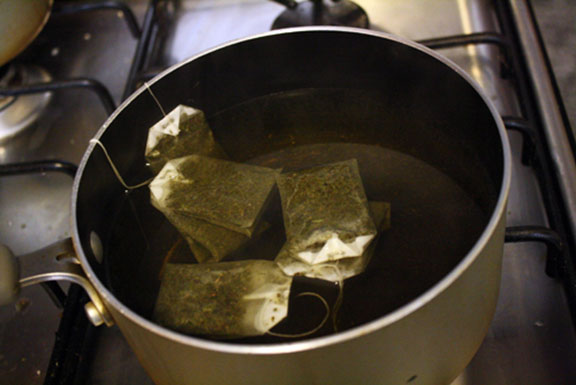 In a medium saucepan, bring the remaining 5 1/2 cups of water to a boil. Remove from heat, add the bags of green tea, cover and let steep for 30 minutes.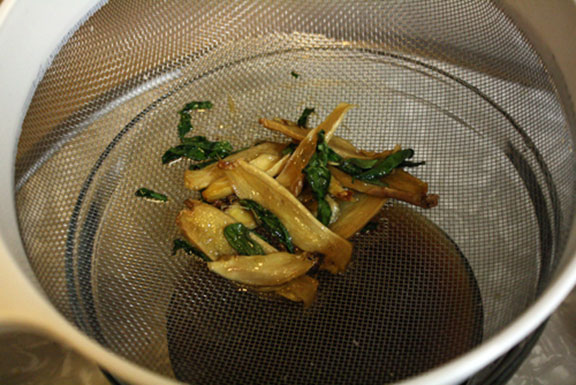 Strain the syrup into a pitcher and discard the ginger and basil.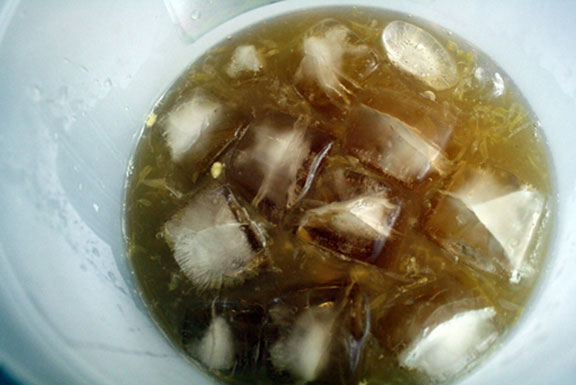 Add orange and lemon juice, tea and ice, and let cool in the fridge.
The Inspiration
The Chefs were a late-'70s/early-'80s indie pop band in the U.K. who just released a compilation of their lovely, albeit small catalog, Records & Tea: The Best of the Chefs. The record turned out to be a goldmine for recipe ideas—check out the full post to hear some of the sweet inspiration!
About Laura Leebove
Laura Leebove is the Brooklyn-based writer and self-taught home cook behind Eating the Beats. Her full-time gig is in the editorial department at eMusic, and she spends most of her free time in the kitchen of her Bushwick apartment. Follow her on Twitter at @leebovel.