Steering Clear Of Spoof Apps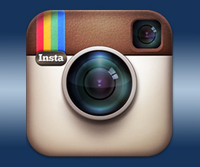 Fresh off the heels of its highly anticipated Android release, the world has gone gaga for Instagram. The photo editing application—which had already established itself as the must-have photo app among iPhone users—reportedly received one million downloads within the first 12 hours of being released in the Android market. And it's not too surprising to see why.
With tons of different filters and built-in social sharing, it's one of the most fun, easy to use, and addictive apps to keep in your back pocket—not to mention the attractive price tag. (It's free.) But the potential of its mass appeal really became apparent when Facebook bought the app, just days after its Android release, for nearly 1 billion dollars in cash and stock. (Yes we said "billion"—with a "b".)
Unfortunately, as the number of new curious users continued to rise, Instagram also caught the attention of some savvy cybercriminals.
The Instagram Scam
By mimicking the Instagram download page, imposter apps were able to release Trojan horses onto thousands of unsuspecting smartphone users' mobile devices. Once downloaded, the malicious malware would send text messages to premium-rate numbers without the users' knowledge.
Unfortunately, malware threats like these are becoming more and more common on mobile devices and social media applications. Similar threats have popped up in recent weeks with the release of other popular mobile game apps like Fruit Ninja and Angry Birds in Space. Because these kinds of apps are so popular among so many millions of users, they have the potential to make excited adopters easy targets.
How To Be Sure Your App is Legit
So how can you keep your own smartphone safe? Here are the top three pre-download rules to follow to keep fake and fraudulent apps at bay.
Make it official
Open source apps have given us a slew of fun and creative ways to use our smartphones. But the open app market can sometimes be a shady place. Avoid downloading apps from any third party sites, even if they look highly sophisticated. You're better off sticking to your platform's official store (Android Market, App World, Ovi Store or Apple Store) where the security around what is published is a bit more rigorous.
Read reviews
These days, we depend more and more on stellar star ratings to help us make smarter decisions with our dollar. Why should downloads be any different? Do a little research before you tap and see what other customers are saying. If something sounds suspicious, think twice before you let it wreak havoc on your personal device—and all the private information it contains.
Install a mobile security suite
For as fun and convenient as our phones can be, the security threats they can expose us to are serious. Protect yourself and improve your line of defense by installing a security suite for your mobile device. Webroot's Mobile & Tablet Security app - voted one of PCWorld's Best Free Android Apps of 2011—has great privacy protection features, and is clean and easy to use. (And did we mention free?)
Past Newsletters
2014 Newsletters

2013 Newsletters

2012 Newsletters

2011 Newsletters