For Home
Business Security
Threat Intelligence
Partners
Support
Keep Current With The Latest In Security
What people like most about Webroot products and services

, is that you don't have to know how they work to know that they just do.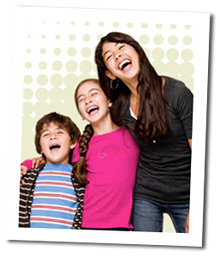 But, for those who want more background on the inner workings of Internet security, you've come to the right place. Check back often at this site to find frequently updated resources covering some of today's hottest security issues such as identity theft, Internet scams, social networking, computing trends, and more. And make Webroot your one-stop information destination for learning how to live more safely and securely in our digital world.
• Webroot Threat Blog delivers insights into Internet threats and trends from our security experts.
• IKeepSafe (Internet Keep Safe Coalition) provides tools and information to teach children about the safe and healthy use of technology and the Internet.
• The Internet Crime Complaint Center (IC3) offers Internet crime prevention tips in partnership with the FBI, and gives victims of cyber crime a convenient reporting mechanism that alerts authorities of suspected violations.