Forget the days of referencing an outdated guidebook for sightseeing suggestions; making multiple calls to compare prices on flights, hotels and car rentals; or, relying on restaurant recommendations from a smug concierge.
Thanks to the plethora of mobile travel apps available today, it's easier than ever to research and book your vacation.
Following are some apps to help you save money, time and hassle while you plan your vacation. All are available on a wide variety of platforms; most are free.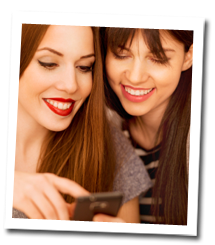 Destination unknown
Trying to narrow down your choices from an exotic resort in Fiji, a rustic campsite in a state park, an on-the-go European sightseeing jaunt or a fun-filled family theme park?
Travel+Leisure, which features sumptuous photos and prose sure to inspire wanderlust, can help you search through your many options and choose a destination with just the right mix of action or adventure.
Oh the places you'll go
Some say "it's not the destination, it's the journey," but travelers know that it's really both. Sort out your many choices with tried-and-true mobile travel apps that are like a home-away-from-home: Orbitz, Expedia, Priceline, Hotwire, Kayak and Hotels.com.
The best of the bunch might be Hipmunk.
Hip indeed, this mobile travel app helps you wade through the myriad choices for flights and hotels but with a twist. It doesn't just sort flights by price but considers the hassle factor with its "agony" rating.
Do you really want to make two stops to save $30? Didn't think so. Likewise, hotels are plotted on a map to show you where they are in the city, and you can also check by proximity to nightlife, points of interest and more.

Brand loyal? Just about every airline, hotel and car company has its own app that lets you book direct to get those points you love to accumulate!
When in Rome
You made it! Take advantage of mobile vacation apps that can make your life easier: From making sure you don't accidentally insult your host in his native tongue (Talk to Me) to not overpaying for that fantastic poncho at a street fair with the XE Currency app.
Looking for a great restaurant? Besides the old standbys (Urban Spoon, Open Table, Yelp) check out Wenzani, which is Zulu for "what are you doing?" This up and comer blends traditional advice from guides and listings with intel from friends and locals.
Home sweet home
Whew… after repeating the cliché that you "need a vacation from your vacation," you can start reliving it through pictures. But no more boring your neighbors with slide shows of 500 picturesque views of the Grand Canyon. Nope, if you've been using Tripjournal, you've been regaling your followers with video, photos and commentary through every step of your journey!
No viruses on vacation
What do all these apps have in common, besides getting you one step closer to your destination? With each one, you are potentially exposing your financial and personal information.
Savvy travelers know not to flash their cash, credit cards and identification around. Don't forget to use the same common sense precautions when traveling around the World Wide Web.
With updated endpoint security, your devices can have the virus-free sabbatical they deserve.
Malware? Don't bother me… I'm on vacation!
By Cathie Ericson