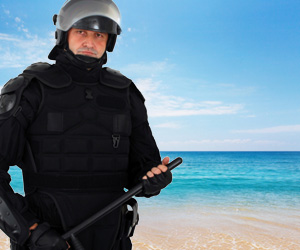 Cybersecurity for Summer Travel
From remote home surveillance to secure browsing, here's how to keep your stuff safe while you're away.
Stuff You Should Know

Password Protection 101
Expose yourself to the recent rash of leaks? We'll help you idiot proof your password.

The Amazon Spam Monster
How a string of phony Amazon spam exposed millions to malicious links.

Taking a Bite of the Music Biz
How cybercriminals get the best of deal-hunting MP3 shoppers.
Admittedly More Interesting Than Internet Security

Sweet and Salty Bourbon Blondies
Need we say more?
A Healthy Balance
Have a Tech-Savvy Summer
Learn how to set parameters around your kids' tech use this summer.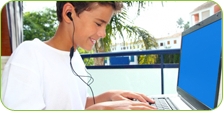 Beat the Heat
Feed Your Inner Movie Buff
Find out which apps makes the best summer blockbuster companions.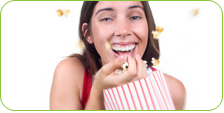 Jargon Madness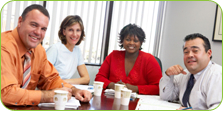 Drinking the Kool-Aid vs. Leverage
Which phrase was crowned king of annoying business jargon?
The Content In This Newsletter Brought To You By:
DeeChee, the Language-Learning Humanoid Robot
What will they think of next?