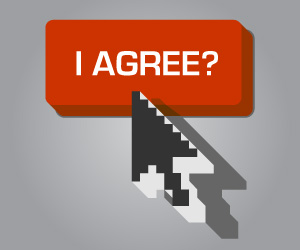 What's a user agreement got to do with it?
User agreements are rife with legalese. When was the last time you read one, anyway?
Stuff You Should Know

Protect Yourself Before You Wreck Yourself
Did you change your password after Heartbleed? Pew says probably not. Let us (1) explain why it's important to keep your guard up and (2) help you protect your passwords.

Who Runs This Place, Anyway?
We get to know a lot about you through forums and contests, but what do you know about us?
Admittedly More Interesting Than Internet Security

Basil Lemonade
We hear it's going to be a hot one this summer—from one shining sea to the other. So cool your fancy self with some fancy lemonade.
Community Corner
Winner, Winner, Chicken Dinner
@JohnnyNoTweet won our #CyborgSelfie contest and a $5,000 custom Origin PC!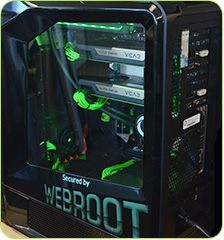 The content of this newsletter brought to you by:
Or, well, people of the past envisioning the future, which is your present. Or something.