Webroot® Security Awareness Training
Easily maximize your ability to secure your business and employees.
What is security awareness training?
Security awareness training is a proven educational approach for improving risky employee IT behaviors that can lead to security compromises. Through the efficient delivery of relevant information and knowledge verification on subjects including information security, social engineering, malware, and industry-specific compliance topics, security awareness training increases employee resilience to cyber attacks at home, on the move, and at the office.
By participating in security awareness training, employees learn to avoid phishing and other types of social engineering cyberattacks, spot potential malware behaviors, report possible security threats, follow company IT policies and best practices, and adhere to any applicable data privacy and compliance regulations (GDPR, PCI DSS, HIPAA, etc.)
Why businesses need security awareness training
As cyber security threats continue to evolve, security awareness training helps businesseses decrease help desk costs, protect their reputation and secure their overall cybersecurity investment.
Webroot makes it easy to implement an ongoing training program that significantly reduces the risk of security breaches through phishing simulations based on real-world attacks and training that covers relevant security and compliance topics.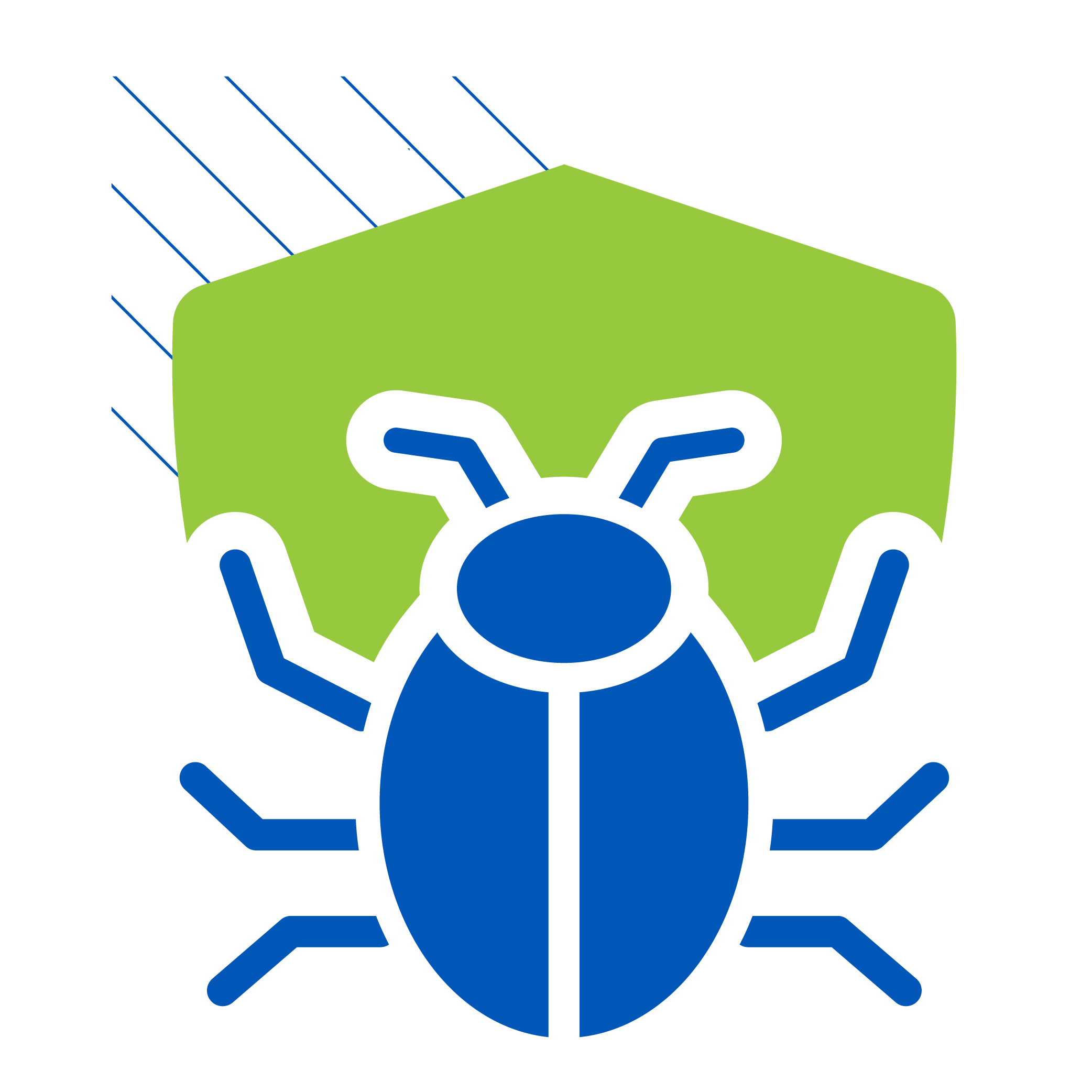 Webroot® Security Awareness Training
customers see 12% less malware than those with Webroot Business Endpoint Protection alone1
1Webroot customer data analysis April – September 2020
Why Webroot Security Awareness Training is different
Proven efficacy
Phishing and credential theft are the number one1 tactics used in breaches, with user error being more common than malware as the causal factor. With computer-based training, you can significantly change the odds, with click rates dropping by up to 50%2 after just 12 lessons.
1Verizon Data Breach Report 2020;
2Webroot Customer Campaigns at June 2020.
Current, relevant and effective education
Training on an ongoing and continuous basis ensures employees are kept up to date on the latest methods of attack, so they stay informed and you stay out of any headlines. Webroot is constantly developing, adapting and adding new training content at least monthly and often more frequently.
Microsoft® Azure AD onboarding and auto-enrollment
Webroot's Microsoft® Azure AD app is all you need to easily link Active Directory for automatic maintenance of the employees including new starters and leavers. Auto-enrollment means setting relevant and ongoing training programs for starters or any group of employees is straightforward and less time-consuming.
Engaging, interactive courses
Succinct, easily consumed courses increase employee attentiveness and the overall effectiveness of cybersecurity education programs. More than 60 of Webroot's current training courses take 10 minutes or less to complete and all involve the employee by being informative and interactive.
Regulatory compliance included
Does your business take credit card payments? Is it part of a regulated industry? Then its necessary to educate employees to avoid being fined (or worse). Webroot® Security Awareness Training includes compliance training at no extra cost for PCI, HIPAA, GDPR, and other regulations.
Fully customizable phishing simulator
Webroot offers 200+ and growing realistic phishing simulations that let you test and measure real-world employee cyber-awareness and training effectiveness. Results allow you to direct further campaigns to employees as needed, while our built-in template editor lets you modify or create email lures for even the savviest users.
Trackable, customizable campaigns
Measuring individual and overall success is key to both business and the employee participation. Webroot's console with its built-in learning management software (LMS) keeps track of participation, automatically sends reminders and schedules executive reporting, making every training campaign fully accountable and measurable.
Campaign and contact management
Our campaign management wizard, contact manager, email templates, course library and reporting center let you schedule and assign training efficiently.
Reporting Center
Activity reports can be shared with management to measure progress, risk score and ROI. Training reports show user progress, so accountability and value are always clear.
"Small to midsized enterprises that want an easy-to-use phishing simulation platform should engage Webroot."
—The Forrester Wave™ : Security Awareness and Training Solutions, Q1 2020, Forrester Research, Inc., February 25, 2020
Designed for Continuous Engagement
---
Multiple Media Formats
Extend your reach with Infographics, Posters, Videos and more
---
85+ Micro Learning Modules
Can be completed in 10 minutes or less
---
4 Learning Categories:
Security, Business, Compliance + IT Skills
---
120+ Courses Available
All at one inclusive rate
---
200+ Phishing Templates
Adapted from real-world attacks
---
Updates Every Month
Keeps education fresh


Featured Courses
---
200+ Real-World Fully Customizable Phishing Templates
• Shipping Alerts
• Vendor Invoice
• Utility Bill
• Account Reset
• Covid-19
• Social Media Message
• Team Collaboration
• Video Conference

• Secure Document Retrieval
• Missed Delivery
• Critical Software Update
• Account Lockout
• IT Instructions
• HR Policy Change
• And More...

What others see in Webroot® Security Awareness Training
In the SoftwareReviews 2020 Security Awareness & Training Data Quadrant Awards, Webroot® Security Awareness Training gold-medalled alongside more established and familiar names and scored higher than KnowBe4, often touted as the benchmark service in this field.

SoftwareReviews, a division of IT research and consulting firm Info-Tech Research Group, in addition to measuring features and functions uses a unique additional score marker that aggregates emotional response ratings across, product impact, service, conflict resolution, strategy and innovation to register and account for overall user feeling toward the vendor and its product.

SoftwareReviews calls this insight the Net Emotional Footprint. Webroot scored extremely highly for its LMS integration. This Gold medal joins a growing collection for Webroot® Security Awareness Training, which includes accolades from:
Channel Pro Readers Choice Gold Best Security Software Suite Vendor and our unique
Brandon Hall Awards in 2020

Next steps
Whether you're a Business or MSP, you can easily add Webroot Security Awareness Training to your existing account or contact us to start a FREE 30-day trial.