Protection for the
whole family
Secures up to 10 PCs, Macs, tablets, or smartphones

Protect your identity, online shopping, and online banking

No time-consuming updates or slow scans

Protect and share family photos and files with 100GB of online storage
Protect 10 devices and backup 100GB of photos, files, or music
Add more years & SAVE!
BUY NOW
*Amount shown reflects annual subscription value based on 1 year MSRP.
Proven security by the numbers
Webroot protects you from: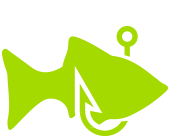 6,000
New phishing attacks
every day
25,000
New dangerous websites
every day
101,000
New malicious files
every day
This is what Smarter can do for you
Help me choose the best security
Compare all our products to find customized protection for you and all your devices – at a price to fit any budget.
Feel safer online, our guarantee
We guarantee you the protection you deserve with our 70-day, no-questions-asked, money-back guarantee.

Identity and Web Shields protect:
Passwords and logins
Credit cards and other personal data
Your surfing, shopping, banking, and social media
No Credit Card Required
Never doubt another app
Protect your personal data and identity
Safely browse, shop, bank, and use social media
Scans apps for malware and viruses
Continuous protection without battery drain
Remotely locate, lock, or wipe lost device
System requirements
Microsoft® Windows® XP 32- and 64-bit SP2, SP3
Windows Vista® 32-bit (all Editions), Windows Vista SP1, SP2 32- and 64-bit (all Editions)
Windows 7 32- and 64-bit (all Editions), Windows 7 SP1 32- and 64-bit (all Editions)
Windows 8 32- and 64-bit
Windows 8.1 32- and 64-bit
Windows 10 32- and 64-bit
Mac OS X 10.7 (Lion®)
Mac OS X 10.8 (Mountain Lion®)
OS X 10.9 (Mavericks®)
OS X 10.10 (Yosemite®)
OS X 10.11 (El Capitan®)
macOS 10.12 (Sierra®)
macOS 10.13 (High Sierra®)
Intel® Pentium®/Celeron® family, or AMD®K6/Athlon™/Duron™ family, or other compatible processor
128 MB RAM (minimum)
10 MB Hard Disk Space
Internet access
Google Chrome® 11 and newer
Internet Explorer® version 11 and newer (Windows XP IE8)
Microsoft Edge® (partial support)
Mozilla® Firefox® version 3.6 and newer
Safari 5 and newer
Opera 11 and newer
Android & iOS Requirements
Android™ devices:
Android™ operating system version 4.4 (KitKat) or higher
Android™-compatible device with 3 MB of free storage space
Data connection required
Apple® devices:
Apple® operating system iOS® 10 and higher
Compatible with iPhone®, iPod touch®, and iPad® mobile digital devices
PC & Mac Requirements
Microsoft® Windows® XP 32- and 64-bit SP2, SP3
Windows Vista® 32-bit (all Editions), Windows Vista SP1, SP2 32- and 64-bit (all Editions)
Windows 7 32- and 64-bit (all Editions), Windows 7 SP1 32- and 64-bit (all Editions)
Windows 8 32- and 64-bit
Windows 8.1 32- and 64-bit
Windows 10 32- and 64-bit
Mac OS X 10.7 (Lion®)
Mac OS X 10.8 (Mountain Lion®)
OS X 10.9 (Mavericks®)
OS X 10.10 (Yosemite®)
OS X 10.11 (El Capitan®)
macOS 10.12 (Sierra®)
macOS 10.13 (High Sierra®)
Minimum Requirements
Intel® Pentium®/Celeron® family, or AMD®K6/Athlon™/Duron™ family, or other compatible processor
128 MB RAM (minimum)
10 MB Hard Disk Space
Internet access
Google Chrome® 11 and newer
Internet Explorer® version 11 and newer (Windows XP IE8)
Microsoft Edge® (partial support)
Mozilla® Firefox® version 3.6 and newer
Safari 5 and newer
Opera 11 and newer
Android & iOS Requirements
Android™ devices:
Android™ operating system version 4.4 (KitKat) or higher
Android™-compatible device with 3 MB of free storage space
Data connection required
Apple® devices:
Apple® operating system iOS® 10 and higher
Compatible with iPhone®, iPod touch®, and iPad® mobile digital devices