Webroot™ Premium
Total Protection for your devices and identity, including:
Award-winning antivirus protection for up to 5 devices
Credit, fraud and dark web monitoring with proactive alerts
Up to $500k in fraud expense reimbursemnt¹
Combined protection from two trusted experts
Webroot has partnered with Allstate Identity Protection to deliver an all-in-one solution that protects your devices and identity. Two trusted experts have come together to offer worry-free protection so you can focus on what matters most.
Every
2 Seconds
an identity is stolen in the U.S
It takes an average of
100-200 hours
to resolve identity theft on your own2
Webroot Premium includes:
Protection for 5 devices
Real-time anti-virus protection against emerging threats like malware, ransomware, phishing scams and more
Lightning-fast scans without interruption
Secure Browser
Password Manager
System optimizer to delete traces of online activity
Compatible with PCs, Macs, mobile devices, Chromebooks, and tablets
Protection for 1 identity
Up to $500K in fraud expense reimbursement1
Up to $50K in stolen funds reimbursement1
Dark Web monitoring with social security trace
Financial monitoring with proactive alerts
Identity Monitoring with Identity Health Status updates
1 Bureau credit monitoring
24/7 U.S.-based customer support with full-service remediation
Worry-free protection for your digital life
Everyday activities like banking, shopping, browsing online and filling out medical forms can leave you vulnerable to cybercriminals and identity theft. Get peace of mind with Webroot Premium – protection for your devices and identity.
Protects up to 5 devices and 1 identity
INTRODUCTORY OFFER!
What makes Webroot Premium different?
Can't decide which product is best for you?
Easily compare our antivirus products and find customized protection for every device and every budget.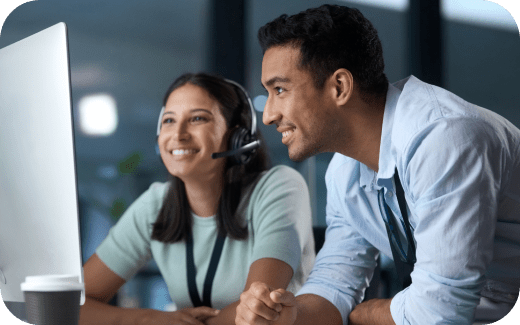 System requirements

Allstate Legal Disclaimer
1Identity theft insurance covering expense and stolen funds reimbursement is underwritten by American Bankers Insurance Company of Florida, an Assurant company. The description herein is a summary and intended for informational purposes only and does not include all terms, conditions, and exclusions of the policies described. Please refer to the actual policies for terms, conditions, and exclusions of coverage. Coverage may not be available in all jurisdictions. Product may be updated or modified. Certain features require additional activation.
2"What are the unexpected costs of identity theft", Sep. 2020