Protection for the
whole family
Secures up to 10 PCs, Macs, tablets, or smartphones*

Protect your identity, online shopping, and online banking

No time-consuming updates or slow scans

Protect and share family photos and files with 100GB of online storage
Protect 10 devices and backup 100GB of photos, files, or music
Proven security by the numbers
Webroot protects you from: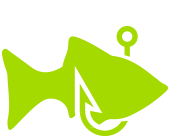 6,000
New phishing attacks
every day
25,000
New dangerous websites
every day
101,000
New malicious files
every day
This is what Smarter can do for you
Identity theft protection
Protects your usernames, account numbers, and other personal information.
Secure browsing with real-time anti-phishing
Blocks fake sites that trick you into entering personal information.
Password and login protection
Encrypts passwords, usernames, and credit card numbers for secure access.
Mobile security*
Continuous protection without battery drain or interruptions.
Lightning fast scans
Fast scans with no interruptions, so you and your device won't be slowed down.
Webcam protection
Detects and blocks webcam spying threats.
System optimizer
Wipes away all traces of online activity and reclaims hard drive space.
Automatic backup and secure online storage
Protect all your digital media with 25GB of secure online storage.
Help me choose the best security
Compare all our products to find customized protection for you and all your devices – at a price to fit any budget.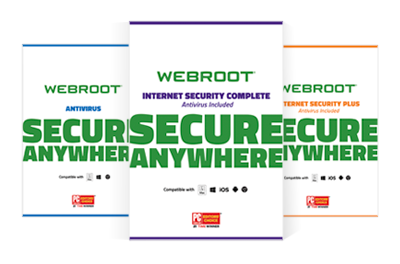 Feel safer online, our guarantee
We guarantee you the protection you deserve with our 70-day, no-questions-asked, money-back guarantee.

Identity and Web Shields protect:
Passwords and logins
Credit cards and other personal data
Your surfing, shopping, banking, and social media
No Credit Card Required
Customer reviews
SecureAnywhere Internet Security Complete
Webroot SecureAnywhere® Internet Security Complete cloud security provides powerful protection from online threats for all your devices keeping you safe no matter how or where you connect. It scans faster, uses fewer system resources, and protects you in real time by instantly identifying and blocking new threats as soon as they appear.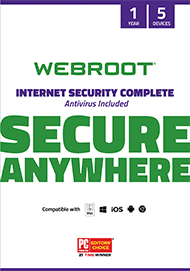 *iOS device protection consists of a secure browser, backup, and password management. It does not scan iOS apps to block malware.
System requirements