Find the Best Webroot Product For You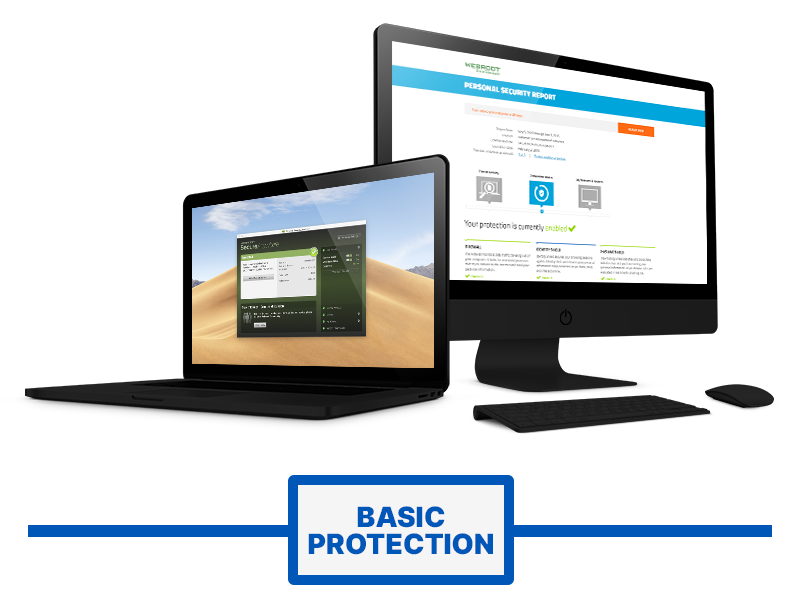 Original price was
{list_price}
SAVE
{discount}
Sale price is
{unit_price}
Protect {devices} device
for {years} year
Threat protection for PCs and Macs
Threat protection for PCs and Macs
Lightning-fast scans without interruption
Lightning-fast scans without interruption
Always-on security for your identity
Always-on security for your identity
Protection that stops ransomware
Protection that stops ransomware
Real-time anti-phishing blocks bad sites
Real-time anti-phishing blocks bad sites
Firewall and network connection monitor
Firewall and network connection monitor
Secures your smartphones and tablets**
Secures your smartphones and tablets**
Protects account logins and passwords
Protects account logins and passwords
Offers custom-built protection for Chromebook
Offers custom-built protection for Chromebook
Eliminates traces of online activity
Eliminates traces of online activity
Original price was
{list_price}
SAVE
{discount}
Sale price is
{unit_price}
Protect {devices} devices
for {years} year
Threat protection for PCs and Macs
Threat protection for PCs and Macs
Lightning-fast scans without interruption
Lightning-fast scans without interruption
Always-on security for your identity
Always-on security for your identity
Protection that stops ransomware
Protection that stops ransomware
Real-time anti-phishing blocks bad sites
Real-time anti-phishing blocks bad sites
Firewall and network connection monitor
Firewall and network connection monitor
Secures your smartphones and tablets**
Secures your smartphones and tablets**
Protects account logins and passwords
Protects account logins and passwords
Offers custom-built protection for Chromebook
Offers custom-built protection for Chromebook
Eliminates traces of online activity
Eliminates traces of online activity
Original price was
{list_price}
SAVE
{discount}
Sale price is
{unit_price}
Protect {devices} devices
for {years} year
Threat protection for PCs and Macs
Threat protection for PCs and Macs
Lightning-fast scans without interruption
Lightning-fast scans without interruption
Always-on security for your identity
Always-on security for your identity
Protection that stops ransomware
Protection that stops ransomware
Real-time anti-phishing blocks bad sites
Real-time anti-phishing blocks bad sites
Firewall and network connection monitor
Firewall and network connection monitor
Secures your smartphones and tablets**
Secures your smartphones and tablets**
Protects account logins and passwords
Protects account logins and passwords
Offers custom-built protection for Chromebook
Offers custom-built protection for Chromebook
Eliminates traces of online activity
Eliminates traces of online activity
Putting our competitors to the test with online banking**
Webroot SecureAnywhere®automatically blocked
100% of real financial malware samples
McAfee® Internet Security 2017 only blocked
96% of real financial malware samples
Microsoft® Security Essentials 2015 only blocked
82% of real financial malware samples
**MRG Effitas Online Banking / Browser Security Certification Project - Q1 2015
Webroot Customer Reviews
Powered by BazaarVoice
Customer Support based in the USA
Award-winning protection and performance

It installs in a flash, doesn't require signature updates, scans much more quickly, and takes a ridiculously small amount of space on disk. On top of that… an impressive protection job.
Neil J. Rubenking
PC Magazine Lead Analyst
*iOS device protection consists of a secure browser, backup, and password management. It does not scan iOS apps to block malware.