Password and Login Protection
Stores encrypted passwords, usernames, and credit card numbers for safe account access from any device. You remember just one master password for secure access to all your sites.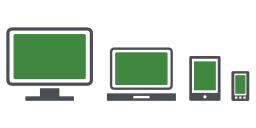 Multi-Device Coverage
Provides always-on protection for PC, Mac®, Android™ and iOS®, so your data and identity are always secure – no matter how or where you connect.