Webroot® Internet Security Plus
All the features of our award-winning antivirus software, plus more:
Protect you and your family at home or on-the-go with mobile security*

Chromebook security with automatic scans and alerts

Secure, easy password management across all devices and websites
Get A FREE 14-Day Trial
We'll send you a link via email so that you can install the full version on up to 3 computers for 14 days.
No credit card required
Internet Security Plus includes:
Antivirus Protection
Award-winning protection for both PCs and Macs
Lightning-fast scans without interruption
Protects your Privacy - stops unknown and known threats
Enhanced Features
Protection for you and your family's mobile devices*
Powerful security and privacy protection for your Chromebook
Secure password management from the most trusted industry provider
Protect your identity, online shopping, and online banking
Passwords, usernames and credit card numbers are encrypted with one master password
Webroot scours 95% of the Internet 3x a day
Advanced internet protection
Webroot® WiFi Security + Internet Security Plus
The WiFi Security VPN and antivirus protection go hand in hand. To stay safe online, you need both. Antivirus protects your devices, VPN protects your connection by keeping your browsing private, and both work together to give you security and privacy as you work, share, bank and browse.
Webroot® WiFi Security +
Internet Security Plus
for up to 3 devices
One Year
Automatic protection over any network, even unsecured WiFi
Safe and secure browsing protects your privacy online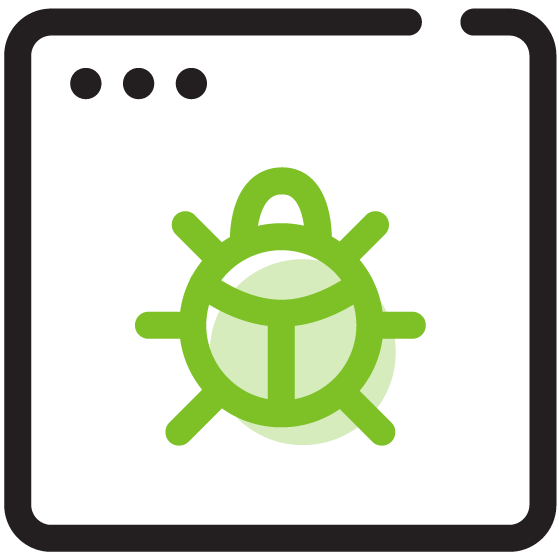 Advanced web-filtering protects you from malicious or risky websites**
Experience Webroot's enhanced internet security protection without commitment
Discover how Webroot protects you while you browse and shop online, surf the web and connect on social media.
Reliable, always-on protection in real-time. Try Webroot for 14 days. No credit card required.
Webroot ISP

Protects your Privacy
Webroot protects your usernames, account numbers and other personal information against online threats.
Real-time anti-phishing
Our cloud-based protection keeps you and your family safe every time you connect.
Password Management Powered by
Secure your passwords with the most trusted name in secure password management.
Mobile security
Stay safe at home or on the go. Access your files from your mobile device safely and easily.*

Lightning fast scans
Webroot is one of the fastest, lightest and most effective antivirus products on the market.
Threat protection
Protection from established threats like ransomware and malware.
Can't decide which antivirus is best for you?
Easily compare our antivirus products and find customized protection for every device and every budget. We have options to help you protect one or all of your laptops, desktops and mobile devices.
Webroot Customer Reviews
SecureAnywhere Internet Security Plus
Webroot SecureAnywhere® Internet Security Plus provides cloud-based protection from online threats for all your devices keeping you safe no matter how or where you connect. It scans faster, uses fewer system resources, and protects you in real time by instantly identifying and blocking new threats as soon as they appear.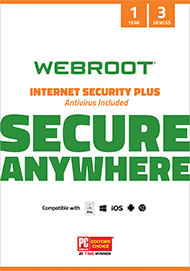 * iOS device protection consists of a secure browser and password management. It does not scan iOS apps to block malware.
** Only available on Windows®, Mac® and Android™ systems.
System requirements