Award-Winning Security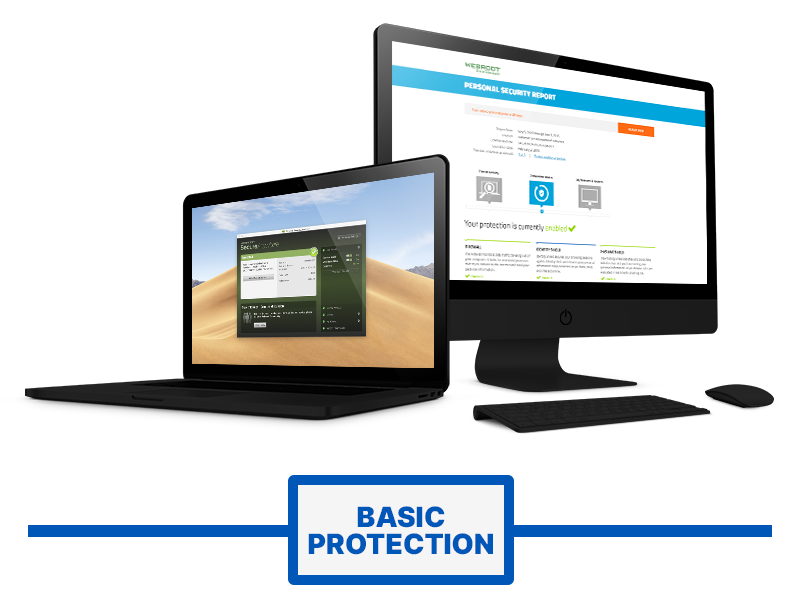 Original price was
{list_price}
SAVE 35%
Sale price is
{unit_price}
Protect {devices} device
for {years} year
Threat protection for PCs and Macs
Threat protection for PCs and Macs
Lightning-fast scans without interruption
Lightning-fast scans without interruption
Always-on security for your identity
Always-on security for your identity
Protection that stops ransomware
Protection that stops ransomware
Real-time anti-phishing blocks bad sites
Real-time anti-phishing blocks bad sites
Firewall and network connection monitor
Firewall and network connection monitor
Secures your smartphones and tablets**
Secures your smartphones and tablets**
Protects account logins and passwords
Protects account logins and passwords
Offers custom-built protection for Chromebook
Offers custom-built protection for Chromebook
25GB of secure online storage
25GB of secure online storage
Eliminates traces of online activity
Eliminates traces of online activity
Original price was
{list_price}
SAVE 35%
Sale price is
{unit_price}
Protect {devices} devices
for {years} year
Threat protection for PCs and Macs
Threat protection for PCs and Macs
Lightning-fast scans without interruption
Lightning-fast scans without interruption
Always-on security for your identity
Always-on security for your identity
Protection that stops ransomware
Protection that stops ransomware
Real-time anti-phishing blocks bad sites
Real-time anti-phishing blocks bad sites
Firewall and network connection monitor
Firewall and network connection monitor
Secures your smartphones and tablets**
Secures your smartphones and tablets**
Protects account logins and passwords
Protects account logins and passwords
Offers custom-built protection for Chromebook
Offers custom-built protection for Chromebook
25GB of secure online storage
25GB of secure online storage
Eliminates traces of online activity
Eliminates traces of online activity
Original price was
{list_price}
SAVE 35%
Sale price is
{unit_price}
Protect {devices} devices
for {years} year
Threat protection for PCs and Macs
Threat protection for PCs and Macs
Lightning-fast scans without interruption
Lightning-fast scans without interruption
Always-on security for your identity
Always-on security for your identity
Protection that stops ransomware
Protection that stops ransomware
Real-time anti-phishing blocks bad sites
Real-time anti-phishing blocks bad sites
Firewall and network connection monitor
Firewall and network connection monitor
Secures your smartphones and tablets**
Secures your smartphones and tablets**
Protects account logins and passwords
Protects account logins and passwords
Offers custom-built protection for Chromebook
Offers custom-built protection for Chromebook
25GB of secure online storage
25GB of secure online storage
Eliminates traces of online activity
Eliminates traces of online activity
95+ Million
Protected Devices
across home users, businesses and technology partners
One of the best protections I have used.
"I have no complaints, no problems at all, I feel Webroot is protecting my computer 100%"
Consistent protection and confidence
"I've always had issues with several other security software products but absolutely none with Webroot..."
Awesome Product
"This protects everything and doesn't slow down your computer or interrupt in any way, you don't even know its there, has never failed."
Reliable protection I count on
"I find Webroot to be very reliable in finding questionable sites. It includes automatic scanning so I don't have to worry..."