Recently, Webroot published 2015 SMB Threat Report: Are organizations completely ready to stop cyberattacks?, which included the results from a survey of 700 SMB decision makers worldwide about their IT security, their readiness for security response, and use of MSP recourses in their environment.
Many SMBs are outsourcing cybersecurity to managed services providers (MSPs) to make up for the lack of time and in-house expertise. According to the report, 81% of respondents agreed such outsourcing would improve their bandwidth for addressing other tasks. With the majority of SMBs surveyed planning to increase their cybersecurity budget in 2016, VARs across a broad variety of industries are beginning to embrace this service-centric relationship with their clients. For customers, choosing to work with an MSP means they avoid installation and maintenance headaches. They also avoid diverting resources towards laborious IT security support tasks or ad hoc break/fix reseller charges.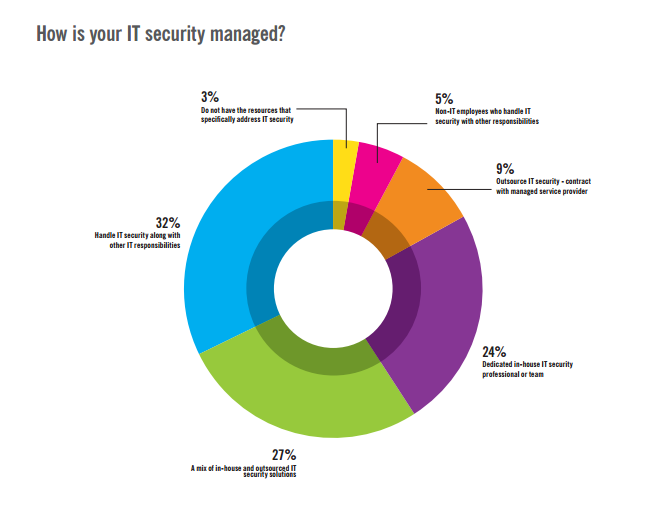 Although SMBs appear more aware of cybersecurity-related risks to their organizations, many are still unsure or under-informed about their own readiness to handle such risks even with heavy investments of time into protecting the environments. Incredibly, even with 56% of respondents reporting over 17 hours spent on cybersecurity, 44% are still feeling they have less time to stay up-to-date on threats.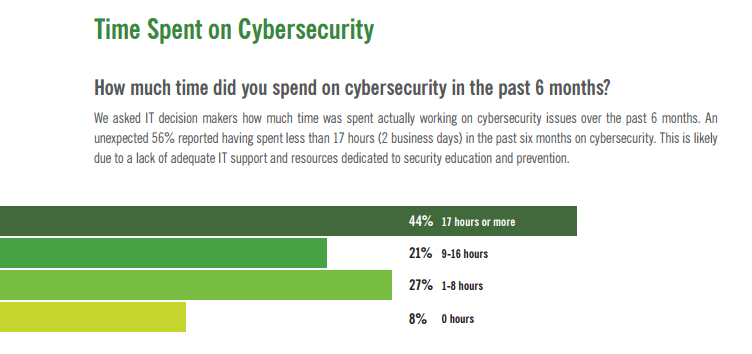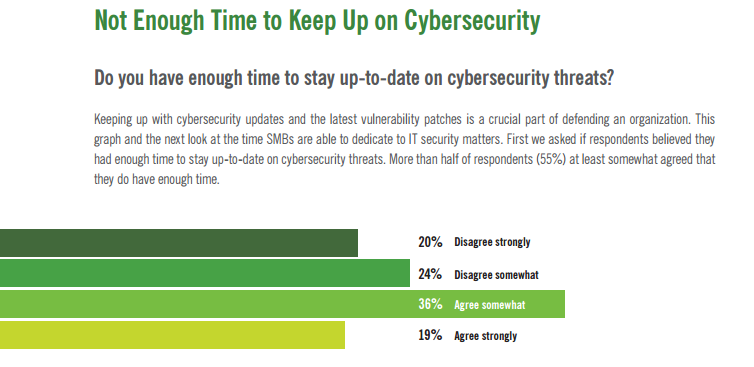 Just 37% of IT decision makers surveyed in the US, the UK, and Australia believe their organizations are completely ready to manage IT security and protect against threats. While I am not entirely surprised given the considerable cybersecurity challenges SMBs face, but it's still an alarmingly low number.
On the flip side, when asked how confident IT decision makers would be that someone on their staff could deal with a cyberattack, a surprising 84% responded confidently. Given the other responses to this survey, this was unexpected and indicates a discrepancy and possible misperception of IT resources, knowledge, and capability to thoroughly address a cyberattack.

Webroot's SMB Threat Report makes it clear that the future of security is in need of some change with IT decision makers are stretched thin. In the near future, we should expect a continued movement towards "outsourced IT," particularly on the cybersecurity front. According to the survey, 81% of respondents believe outsourcing IT solutions would increase their bandwidth to address other areas of their business. In order to reap the full array of benefits, though, IT decision makers must be proactive about identifying MSPs that offer "intelligent cybersecurity" solutions.
Our definition of intelligent? Solutions that are easy to install, can be managed remotely, and provide real-time protection against modern threats. While these are all important qualifications, we expect SMBs to place an increased premium on the "real-time" component.