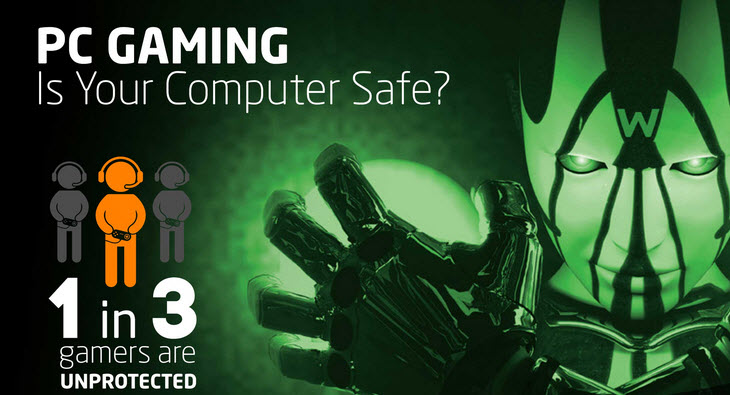 In the new study on security and PC gamers, Webroot found that many gamers sacrifice their protection to maximize system performance and leave themselves vulnerable to phishing attacks and gaming-focused malware. The study also provides tips for protecting gaming credentials and safeguarding against phishing attacks.
Webroot PC Gamer Security Study Findings:
47% experienced an online attack with 55% of the attacks impacting system performance.
35% of PC gamers choose not to use security or rely on free clean-up tools.
"Does not slow down system performance" ranked among the most important security program characteristic to gamers and Webroot has the first antivirus for PC gamers without system impact.
Trojans, Phishing, and Rootkits ranked as the top attacks against PC gamers.
The top source for information about Internet security were from forums and fellow gamers.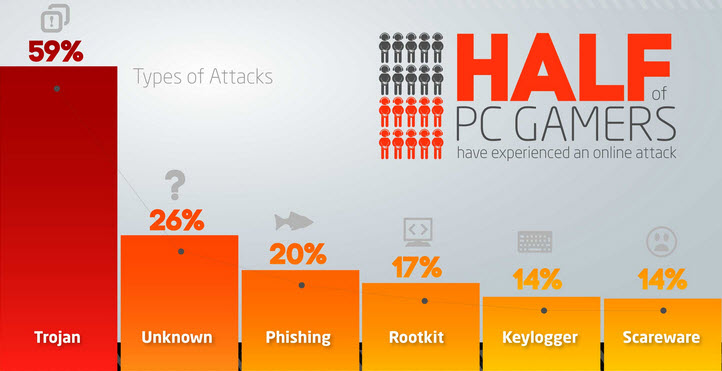 The survey was conducted during E3 2014 and was based on the responses gathered from over 1,200 PC gamers. The conclusion was that one third of PC gamers do not use a security program while gaming, although 47% have experienced a malware or phishing attack.
"We understand the high expectations that gamers have of their systems, and the frustration they have had with traditional antivirus programs. But the desire for performance can't be at the expense of protection – there's too much to lose," said Mike Malloy, executive vice president of products and strategy at Webroot. "We believe by following some basic best practices and using a cloud-based security program that is very light on system resources, such as Webroot SecureAnywhere Gamer Edition, PC users don't have to choose between performance and protection."
Running a gaming system without traditional antivirus security can improve gameplay performance, but it leaves gamers vulnerable to identity theft and online attacks that can jeopardize both their real and in-game lives. This is why Webroot created the first cloud-based antivirus for PC gamers and developed a list of tips for staying safe online.
Tips for Gaming Securely:
Use browser-based URL filtering.
Deploy anti-phishing detection.
Avoid public Wi-Fi and use a cloud-based anti-malware program.
To read the full press release, please click here.
If you'd like to view or download the infographic on the report, you can do so by clicking here.