COVID-19 Update: coronavirus phishing scams are on the rise.
Learn how businesses and home users can stay secure and cyber resilient.
Welcome to the MSP Resource Hub
We believe your success is our success. We want to help you become an expert in your space by arming you with industry knowledge so you can build a stronger, more profitable business.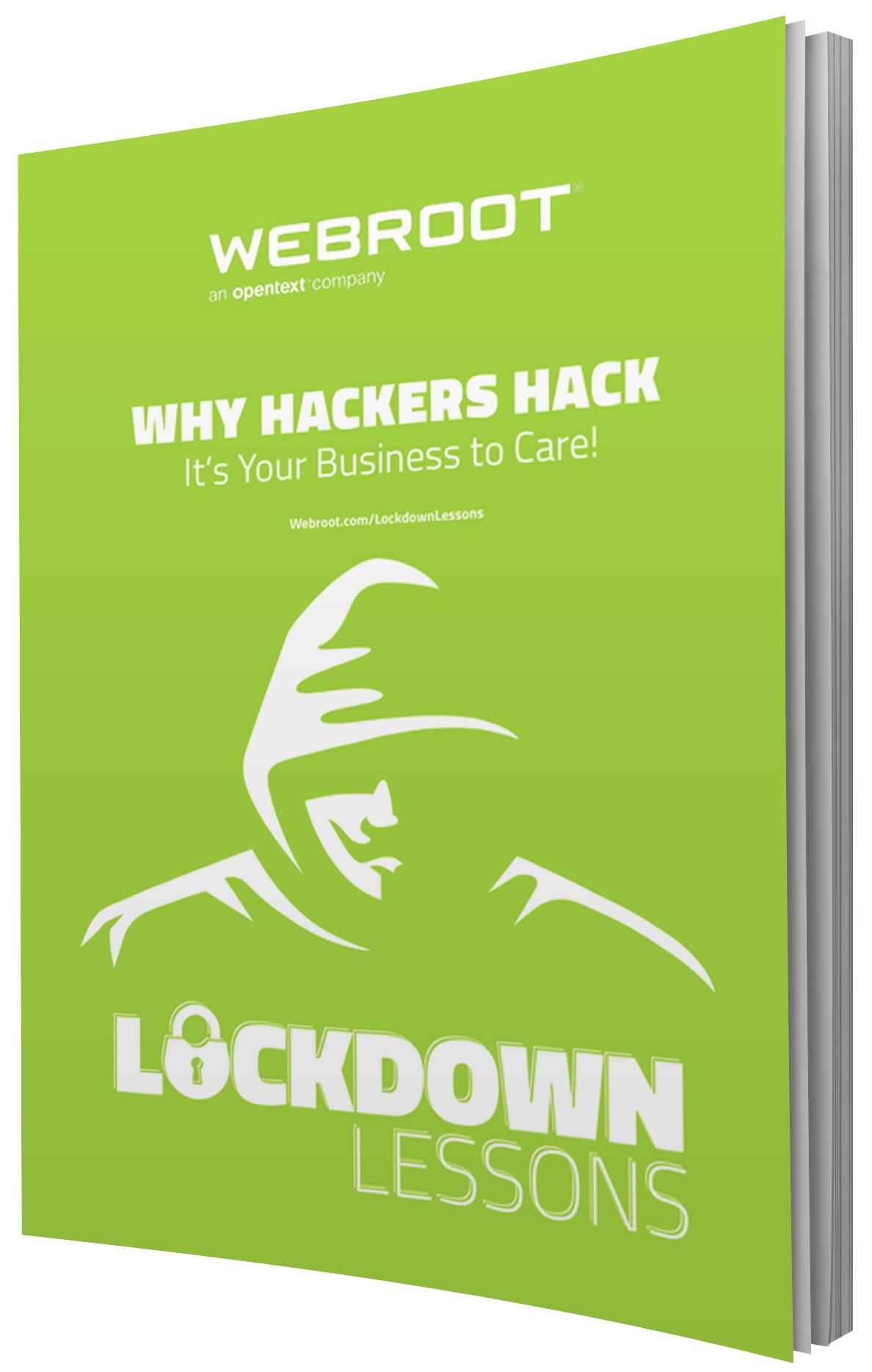 Why Hackers Hack Ebook
In this annual report, we explore current trends in online threats—including malware, phishing, cryptojacking, and more—to help businesses and individuals better defend themselves and become cyber resilient.
Guides, Research and Blogs
From business know-how to advanced security, take advantage of expert insights on how to be a stronger MSP.
Informative Podcasts
Check out Hacker Files to hear from our CTO on high-profile hacks and how you can prevent them in the future.
Plus, our Lockdown Lessons podcast gives MSPs useful tips to run a successful business.

LNIST Cybersecurity Framework
Joe Panettieri and Webroot's Nick Emanuel discuss how MSPs can adapt the National Institute of Standards (NIST) Cybersecurity Framework as a blueprint for mitigating risk for themselves and their clients.

Paralyzing Password Attacks
In this episode, host Joe Panettieri and Webroot director of security intelligence Grayson Milbourne ponder how a technique that was first developed in 2007 still poses a threat to PC users today.

MSP Customer Success Stories
Hear details from our MSP partners on how Webroot has made a positive difference in their businesses.
Webinars and Product Demos
See the power in prediction first-hand! Join our informative webinars and regularly scheduled live product demos to stay on top of the latest technology and trends.
Customer Success Resources
Already a Webroot partner? Check out this resource page. It's your one-stop shop for everything you might need to be successful with Webroot protection, like informative guides, sales and technical support, and more.
Next steps
Whether you're a business or a MSP, you can start a FREE 60-day trial or add one to an existing Webroot account to start customizing your protection.