Small business antivirus software solutions
Webroot has two award-winning antivirus products to protect your small business or home office from viruses and other harmful threats.
Protect your small business from viruses and other cybersecurity threats
Few things can sink a business as quickly as a cyber attack. According to the Better Business Bureau, the average cost from cyber attacks is just under $80 thousand, and less than half of companies could remain profitable for even a month were they to lose essential data to ransomware.* When compared to the cost of small business antivirus solutions, the returns are undeniable.
* www.bbb.org/stateofcybersecurity (October 2017)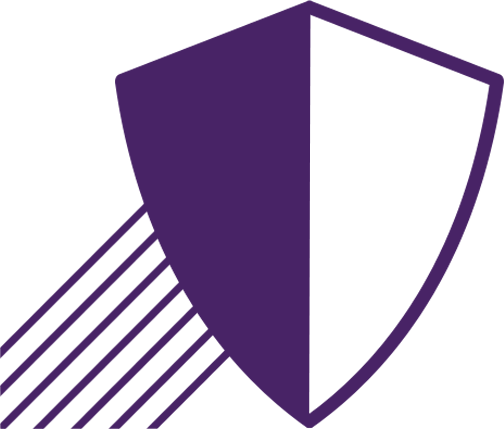 Webroot's Antivirus Software for Small Business Benefits
Webroot's small business antivirus software was designed to be simple to deploy, easy to use, light on your device and, most importantly, effective at stopping online threats.
Compare Business Antivirus Solutions
Compare our business products to determine which level of protection is right for your needs.
Internet Security
Complete
5 Devices
Business Endpoint
Protection
5+ Devices
Antivirus protection for Windows® and Apple® computers
Included management console for full visibility
Comprehensive Security Reporting
Fast, easy installation and setup
Policy management and remote commands for multiple locations or remote workers
Advanced protection for servers and Point of Sale devices
Integrated console that lets you manage, buy, or trial additional Webroot products like DNS protection and Security Awareness Training
It installs in a flash, doesn't require signature updates, scans much more quickly, and takes a ridiculously small amount of space on disk. On top of that… an impressive protection job.
Neil J. Rubenking
PC Magazine Lead Analyst
Webroot doesn't take up space
You'll have plenty of room for your music, documents, photos and movies.
Where many of our competitors rely on downloading malware definitions straight to your device, we store them in the cloud. This allows Webroot to maintain a small endpoint agent that installs fast, scans fast, and benefits from a more robust threat library than our competitors.
Why do small businesses need antivirus software?
Small businesses make excellent targets for cybercriminals. Most have no dedicated IT security on staff and still cling to the misconception that they're not large enough to catch the attention of cybercriminals. But developments in information security like the rise of ransomware as a service (RaaS) make attacks cheap and easy to execute at scale. In fact, our 2022 BrightCloud Threat Report found that small businesses are becoming ransomware actors' main targets.
Webroot is cybersecurity designed for small businesses. Choose protection that both works for your organization and is effective at repelling threats like phishing, malware, ransomware and more.