Android™ Antivirus to
Protect Your Devices
The most advanced Android™ antivirus and internet security protection for smartphones and tablets
Seamless scans and updates that won't slow your device or drain battery
Shop, bank, and browse safely with the best Android™ mobile security solutions from Webroot
Webroot mobile security for your Android devices blocks mobile threats, gives you peace of mind while browsing, secures your devices and even helps you locate lost or stolen phones.
Antivirus for Android™ Phones
Headlines warn about rogue apps on the Google Play store that masquerade as banking apps but in reality, are just trying to steal a user's information. It's no wonder – Android phones aren't protection from viruses or phishing attacks. Instead of being wary of everything you do, you can adopt Webroot mobile security for your Android devices so you can browse freely and securely. Read on to learn system requirements, read reviews from real users and discover more features.
System requirements
Android™ Mobile Security:
Android™ operating system version 8 or higher
Android™-compatible device with at least 97mb of free storage space
Free Antivirus for Android™ Devices
Block mobile threats
Threats from mobile malware on Android™ devices continue to grow exponentially. But Android™ antivirus from Webroot blocks these mobile threats before they infect your phone, including threats from malware delivered by malicious apps.
Secure web browsing
According to a leading cell phone provider*, 90% of data breaches studied involved a phishing attack or social engineering. Comprehensive protection for web browsing secures your identity and personal information from phishing attacks targeting your identity and other forms of data theft. Proprietary URL filtering allows Webroot to categorize and filter these threats sooner than any other service.
*verizonenterprise.com. "Verizon's 2017 Data Breach Investigations Report." (April 2018)
Locate lost or stolen devices
The ability to quickly access and lock a lost or stolen device means peace of mind and privacy protection for your family or small business. Lock, screen, or wipe your Android™ smartphone as soon as it's been compromised, and then pinpoint its location using the device locate feature. You can even lock the device if the SIM card is removed.
Device security
Webroot's free antivirus for Android™ automatically protects, scans, and checks all applications and updates for threats without interruptions. Its footprint is light on both memory and battery usage, meaning it won't affect the performance of your device.
Looking for more than just mobile security for your Android™?
Learn how Webroot can protect
all of your devices
With Internet Security Complete from Webroot, you get our cloud-based security solution for up to 5 devices for one year including PC, Mac, tablets, and smartphone devices.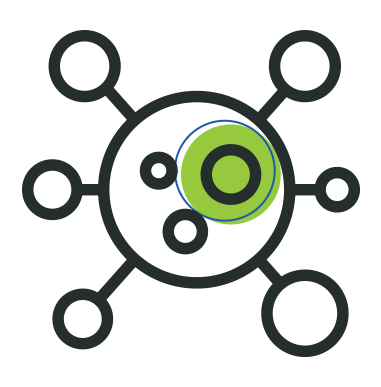 Do Android™ Phones Need Antivirus?
Android devices aren't protection from viruses or phishing attacks – two of the most common tactics that cybercriminals use. We developed our security solution to bridge the gap so you can browse, bank, shop and more on your Android phone without having to worry. We automatically protect, scan and check all applications and updates for threats without draining the battery or affecting the performance of your phone.
Which Mobile Antivirus is Best for Android™?
Webroot mobile security for your Android devices leverages industry leading machine learning and artificial intelligence to protect your device. With over 20 years of development and 5 generations of improvements, our threat intelligence draws data from millions of connection points across the world.
Webroot Mobile Security Reviews
SecureAnywhere Internet Security Complete
Webroot SecureAnywhere® Internet Security Complete cloud security provides powerful protection from online threats for all your devices keeping you safe no matter how or where you connect. It scans faster, uses fewer system resources, and protects you in real time by instantly identifying and blocking new threats as soon as they appear.