Find the Best Webroot Product For You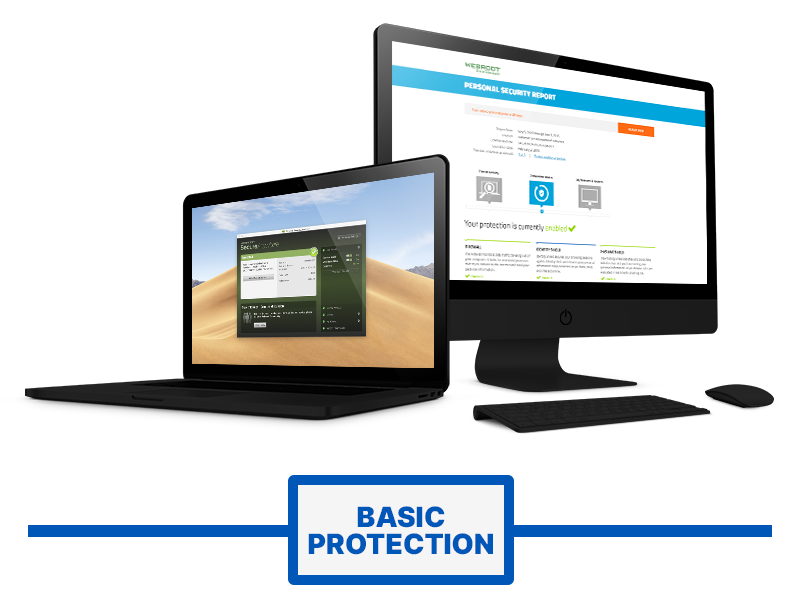 Original price was
{list_price}
SAVE
{discount}
Sale price is
{unit_price}
Protect {devices} device
for {years} year
Threat protection for PCs and Macs
Threat protection for PCs and Macs
Lightning-fast scans without interruption
Lightning-fast scans without interruption
Always-on security for your identity
Always-on security for your identity
Protection that stops ransomware
Protection that stops ransomware
Real-time anti-phishing blocks bad sites
Real-time anti-phishing blocks bad sites
Firewall and network connection monitor
Firewall and network connection monitor
Secures your smartphones and tablets**
Secures your smartphones and tablets**
Protects account logins and passwords
Protects account logins and passwords
Offers custom-built protection for Chromebook
Offers custom-built protection for Chromebook
25GB of secure online storage
25GB of secure online storage
Eliminates traces of online activity
Eliminates traces of online activity
Original price was
{list_price}
SAVE
{discount}
Sale price is
{unit_price}
Protect {devices} devices
for {years} year
Threat protection for PCs and Macs
Threat protection for PCs and Macs
Lightning-fast scans without interruption
Lightning-fast scans without interruption
Always-on security for your identity
Always-on security for your identity
Protection that stops ransomware
Protection that stops ransomware
Real-time anti-phishing blocks bad sites
Real-time anti-phishing blocks bad sites
Firewall and network connection monitor
Firewall and network connection monitor
Secures your smartphones and tablets**
Secures your smartphones and tablets**
Protects account logins and passwords
Protects account logins and passwords
Offers custom-built protection for Chromebook
Offers custom-built protection for Chromebook
25GB of secure online storage
25GB of secure online storage
Eliminates traces of online activity
Eliminates traces of online activity
Original price was
{list_price}
SAVE
{discount}
Sale price is
{unit_price}
Protect {devices} devices
for {years} year
Threat protection for PCs and Macs
Threat protection for PCs and Macs
Lightning-fast scans without interruption
Lightning-fast scans without interruption
Always-on security for your identity
Always-on security for your identity
Protection that stops ransomware
Protection that stops ransomware
Real-time anti-phishing blocks bad sites
Real-time anti-phishing blocks bad sites
Firewall and network connection monitor
Firewall and network connection monitor
Secures your smartphones and tablets**
Secures your smartphones and tablets**
Protects account logins and passwords
Protects account logins and passwords
Offers custom-built protection for Chromebook
Offers custom-built protection for Chromebook
25GB of secure online storage
25GB of secure online storage
Eliminates traces of online activity
Eliminates traces of online activity
New Webroot® WiFi Security
Public WiFi is convenient and available everywhere, but it isn't secure. You need a virtual private network (VPN) to protect your online life from cybercriminals and others who use public WiFi to spread malware, steal your personal information, and spy on your activity online.

WiFi Security
Automatic protection over any network, even unsecured WiFi
Safe and secure browsing to protect your identity and privacy online
Advanced web-filtering to protect you from malicious or risky websites*
* Only available on Windows®, Mac®, and Android™ systems
PC / Mac / Android / iOS
Original price was
*
Save
One Year
Webroot Customer Reviews
Powered by BazaarVoice
Customer Support based in the USA
Award-winning protection and performance

It installs in a flash, doesn't require signature updates, scans much more quickly, and takes a ridiculously small amount of space on disk. On top of that… an impressive protection job.
Neil J. Rubenking
PC Magazine Lead Analyst

**iOS device protection consists of a secure browser, backup, and password management. It does not scan iOS apps to block malware.